It's very hard to keep up with the speed of new developments in the crypto markets. Additionally, to not miss out on interesting altcoin opportunities a deep dive into some fast rising altcoins to invest in.
When trading or investing cryptocurrency in the current markets traders could get a feeling of being overwhelmed. This is due to ongoing developments in this rapidly changing environment. Till today the total market has grown immensely in a very short period of time and this also comes with a lot of 'Fear Uncertainty and Doubt(FUD)'. How does a cryptocurrency trader survive in this kind of market. Also, without being drowned in the overwhelming supply of new information coming to the markets on a daily basis?
Best altcoin opportunities
The answer is very simple. If you trade cryptocurrency you should have a vision and also a strong belief this new technology will be implemented someday. Also, stick to the basics and focus first on the most successful altcoins currently in the market. The popular website Coinmarketcap is the first place to go for getting this sort of information.
From here make a plan which altcoin to buy. Furthermore, follow this plan to pick up the altcoins which will likely start a new journey 'to the moon'. In this article, I will give some steps to set up a decent plan and also give my opinion on altcoins which are very interesting to buy. So how do you make a plan to find the best crypto opportunities to invest in?
Steps for finding altcoin opportunities to invest
Find coins with a large community

If you are an investor and want to invest in an altcoin for holding on a 2 till 5 year period. In this case, the top 20 altcoins on Coinmarketcap is the best choice. The reason they are there is that all these projects have large communities. This community plays a key role in the development of new products and services. When the bull-market arrives these altcoins will likely be the first which will explode in price.

Stick to the top 20 altcoins first

Another reason the top 20 is very interesting is the reason that they are solving the traditional infrastructures. Currently, the traditional infrastructure has the following problems: Inflation, privacy, automation, banking, how to deal with Internet of Things or online video games.

Bitcoin and Ethereum

Cryptocurrency all started with Bitcoin and a few years later with Ethereum and their smart contracts platform. Bitcoin is the father of all coins and holds a market share of more than 50% of the total market. If Bitcoin raises in price all other altcoins will as well because the majority of altcoins are backed by BTC or ETH. Also, a lot of altcoins have no fiat currency gateway yet and can only be bought with BTC or ETH.

Use metrics and do research

If you are a more experienced trader or investor and know the market, to find a new 'rising star' you can use some metrics. This metrics or research is used to grade a certain altcoin project. Questions you have to find an answer for are: Who are the people behind the project? Which kind of users will use it when the project is ready to launch? How familiar is the technology for the people who are going to use it? How large is the community(see1)? Will the altcoin be listed on reputable exchanges? What is their online marketing strategy?

Find ICO projects on Binance Launchpad

If you are willing to take more risk and also want to get some results on the short term the Binance Launchpad could be an option. Binance Launchpad is a project on the Binance exchange which supports new ICO's on their platform. This platform is highly speculative but can also come with high gains(2x – 5x) in a short period of time(weeks till months).
Promising crypto opportunities to buy right now
Of course, I also use this method to find some altcoins which will likely start a new 'journey to the moon'. I also think the rest of 2020 will all be about the native tokens cryptocurrency exchanges are using on their platforms. In my opinion, the first altcoin opportunity to buy is Binance coin or BNB.
Take attention if you are a US customer!
Since September 2019, US residents aren't allowed to trade on the regular Binance Exchange. To be able to trade altcoins, Binance has created a new exchange which is approved by the Financial Crimes Enforcement Network(FinCen). Use the link below instead.
Binance.us exchange
First altcoin to invest: BNB coin
Binance Coin (BNB) has already had an incredible start in 2019, increasing from $6 to almost $20 in just a few months. This type of return hasn't been seen for a very long time in the cryptocurrency markets in 2019 .
BNB currently sits within the top 10 cryptocurrencies by market cap and has a very high daily trading volume. As a matter of fact, this is due to Binance pushing the use of their native token.
What is BNB coin exactly?
BNB has a total supply of 200 Million coins and is actually an ERC-20 Token. This means it runs on the Ethereum Blockchain – and is compatible with MyEtherWallet and all other ERC-20 Token wallets.
BNB is Binance's native token and performs many functions on the exchange and throughout the ecosystem.
What is it used for?
Trading
On the Binance trading platform, the BNB token mainly can be used for trading. Likewise, by doing this one has a discount of 25% on trading fees compared to BTC or USDT. This alone will shift a proportion of traders and investors to choose BNB as their currency pair instead of Bitcoin or Ethereum. Also, Binance is currently a top 3 player as trading platform globally. As a result, they have control over a significant amount of trading volume. Also, they have a huge audience that can (and will) use BNB to trade.
ICO's
Binance has very cleverly (and recently) introduced their launchpad ICO platform. On this platform, users can invest directly in vetted ICOs on Binance. Binance has changed the rules to a lottery-based system where users will be randomly selected to participate in the ICO's, but there's a catch; they have to own BNB coin.

Who founded Binance?
Binance is founded by Changpeng Zhao and is a well-known blockchain industries expert and expert in setting up trading systems. In the past, he also founded BijieTech and was head of development at Blockchain.info. Binance can be considered as the best altcoin trading platform, if you consider trading volume and the amount of coins listed on the exchange.
How large is the community?
The answer is large, quite large. Currently, the BNB coin ranks at number 7 at Coinmarketcap which is very impressive for an altcoin which has been there for less than two years. Also, on their DEX platform, there is a community forum which has a large number of visitors.
Why am I interested in this coin?
My number one reason I want to invest in this altcoin is that Binance uses a burndown policy for their coin. Each quarter Binance will use 20% of their profits to buy back BNB altcoin. After buying back BNB they will burn these BNB altcoins so the total supply will be reduced. They will continue doing this until 50% of the original supply has been burned and an amount of 100 million coins will be left.
Deflationary policy
This deflationary policy will automatically result in rising prices for BNB over time. In the same way the mother of all coins, Bitcoin, did in the past. So when the bull returns in the total cryptocurrency market, BNB altcoin will profit more because of the reason mentioned above.
Second altcoin to invest: Kucoin shares
Another altcoin opportunity is Kucoin (KCS) and has already had an incredible start in 2019. Furthermore, this coin started the year increasing from 0.35 USDT to almost 2.45 USDT in just a few months. This type of return hasn't been seen for a very long time in the crypto space which is recovering from a bear market(2018). Are these impressive profits making KCS the best altcoin to buy?

KCS can be considered as a midcap altcoin which resides at place 59 at the website Coinmarketcap.
What is it used for?
Dividend

A daily dividend is paid to those who hold KuCoin, with the dividend coming from the fees collected by the exchange. KCS has seen impressive growth as investors have been keen to invest in a cryptocurrency that pays them to hold it.

Discount on trading fees

Holders of KCS coin will get discount on trades when performing trades on the platform. Also when the total trading volume rises on the platform also the holders will get rewarded in extra KCS altcoins.
Who founded Kucoin?
According to Crunchbase :
Founded by a group of blockchain enthusiasts who had proved themselves in industry giants like Ant Financial and GF Securities, Kucoin aims at providing users digital asset transaction and exchange services which are even more safe and convenient, integrating premium assets worldwide, and constructing state of the art transaction platform.
How large is the community?
Their community isn't that large compared to some other top 10 ranked altcoins. On the other hand, they have a large support on Twitter(350K followers) and Reddit r/kucoin(14K).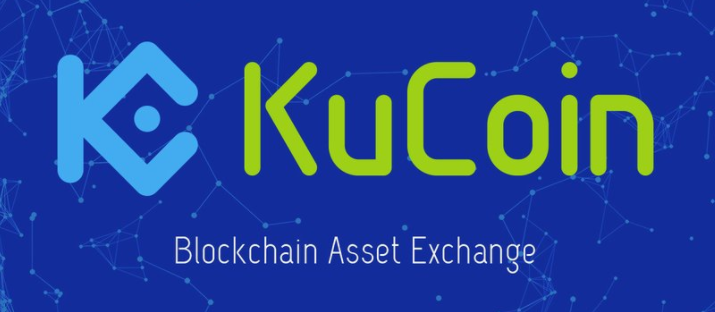 Why am I interested in this coin?
The main reason I'm interested is the dividend option they offer by just holding the KCS altcoin. Also I believe this exchange which resides in Asia has a lot of space to grow furthermore.
Third altcoin to invest: Chainlink
Last interesting crypto opportunity I want to mention is Chainlink(LINK). Moreover, this crypto project witnessed incredible growth over the first part of 2019 and is currently taking off steam. In 2019, LINK is the best performing asset among cryptocurrencies currently ranked 15th at Coinmarketcap.

What problem does Chainlink solve?
In contrary to the coins discussed above which are IEO tokens, Chainlink is an ERC20 token that lives on the Ethereum blockchain network. As a result, LINK isn't tight to a certain cryptocurrency exchange and can be traded at multiple platforms. Also, by being an Ethereum compatible token the token is used for smart contracts to offer solutions.
Solving the single point of failure makes Chainlink a very interesting altcoin opportunity
The Chainlink project is aiming to add a second layer to the Ethereum blockchain network. Meaning, they are witnessing a single point of failure problem on Ethereum smart contracts which invalidates their decentralized nature. In short, this second layer functions as a bridge to deliver data to a smart contract in a decentralized way.
Who founded Chainlink?
Chainlink is founded by CEO Sergey Nazarov back in 2017 and is originally a blockchain developer. Moreover, the Chainlink team is mainly built of developers which keeps rather quiet to the outside world. Furthermore, its part of their strategy by not spending money on marketing and has its focus fully on software development. Of course, this strategy can't last forever and at the start of 2019, they put more resources into marketing the project.
How large is the community of Chainlink?
The community isn't very large if you compare it with bigger projects like EOS or TRON. However, if you take into account that this project has a technical focus this low following actually makes sense. Currently, their twitter account has 38K followers and Reddit has 12K members.
Why am I interested in this coin?
Although this project didn't spend many resources into marketing, it's very impressive that they acquired to partner up with Google. In fact, being backed by such a big company is a very promising altcoin opportunity.
Furthermore, I think this project has a large upside both in price as in technical solutions. In other words, if this project actually solves a problem on the Ethereum blockchain, it's also very easy to scale up by bridging other blockchains.
Conclusion
Finally, I explained some interesting altcoin opportunities to keep an eye on. Also, keep in mind that I wrote this article not for investment advice, but in my own opinion. Finally, I would ask you to give your opinion on the coins explained above or other interesting ones you are following. Feel free to leave a comment below!
Disclosure: This post could contain affiliate links. This means I may make a small commission if you make a purchase. This doesn't cost you any more but it does help me to continue publishing cool and actual content about Bitcoin & Crypto – Thank you for your support!

Latest posts by Jelmer Steenhuis
(see all)