This guide will help you build a solid Bitcoin Investment Portfolio, based upon research and experience from veteran investors.
Bitcoin (BTC), the largest cryptocurrency in the world, has attracted a large number of investors from different countries and locations. Users, individuals and companies are looking at Bitcoin as a great investment opportunity to register large gains in the future. However, not all of these participants have a clear Bitcoin Investment Portfolio.
This article will go through some of the topics you should know before creating your own Bitcoin Investment Portfolio. You will learn which are some of the basic concepts of Bitcoin and how it has been working in recent times.
Before we start the article, you must know we are not financial advisors. The information in this post should be considered for educational purposes only. You shouldn't consider it investment advice. Neither the site nor the article writer is responsible for any decision you make after reading this post. Never invest more than what you are able to lose.
How Much Bitcoin Should I have in my Investment Portfolio?
There is no clear rule about how many BTC you need for your Bitcoin Investment Portfolio. Indeed, this is something that will change from investor to investor according to their needs and risk profile.
Most of the analysts consider it is a good option to add between 1% to 5% of BTC to the portfolio. If Bitcoin massively surges, then, the portfolio will definitely help you to achieve better results. However, if Bitcoin falls, then you will not have such a large negative impact on your portfolio.
It is worth mentioning that a study released by Yale economist Aleh Tsyvinski, Bitcoin should have 6% representation in a portfolio to be considered optimal. The study shows that already a 1% allocation in Bitcoin would provide better diversification to investment portfolios.
Moreover, it should also be interesting to mention that investors should always conduct a portfolio rebalancing to have better results in the long term.
Who invested in Bitcoin?
There are thousands of individuals and users that invested in Bitcoin. However, known individuals and figures from all over the world have already decided to place some BTC on their portfolio.
In the NFL there are some players that have been showing their support to Bitcoin. Despite the fact they didn't openly mention they have their portfolio in BTC, they have shared with the community clear suggestions they have Bitcoin on their investment portfolios.
One of them is Matt Barkley, the Quarterback for the Buffalo Bills. He requested the teams where he played to pay the contract he had in Bitcoin. However, the results were not the ones he expected considering the teams rejected the offers.

Other famous individuals that invested in Bitcoin include Cameron and Taylor Winklevoss. The twins became known due to its conflictive relation with Mark Zuckerberg and Facebook. Nowadays, they are the owners of the Gemini cryptocurrency exchange and large holders (Bitcoin whales) of BTC.
Another investor in the cryptocurrency space includes Serena Williams. Although she didn't invest directly in Bitcoin she has exposure to the crypto market by investing in the cryptocurrency exchange Coinbase.
What are Bitcoin Whales?
Bitcoin whales is the name given to large Bitcoin holders that are those that ultimately control the market. These are large investors that have a Bitcoin Investment Portfolio and that have been building their investment strategies over the last years.
As the market continues to expand, Bitcoin whales continue to play an important role in the market. If these whales decide to sell their BTC, the market tends to crash. The opposite happens when they place large bets in the Bitcoin ecosystem and push the price of the most popular cryptocurrency higher.
Some of the investors we mentioned in the previous section can be considered Bitcoin Whales. Despite that, there is no official way to describe a Bitcoin whale. There is no amount in BTC or fiat terms that would properly distinguish a Bitcoin whale.
Bitcoin Whales do exist and have much influence on the markets
However, we do know that these whales have the power to influence the markets and change their direction. Thus, this provides them with a great advantage over other smaller investors. Nevertheless, the larger the volume and liquidity in the market, the more difficult it will become for them to have a large impact on the market.
Just to understand what Bitcoin whales are, we can have a look at The Winklevoss Twins. They both have 1 percent of all the Bitcoin in circulation. They are also large holders of Ethereum (ETH), the second larger cryptocurrency in the world.
The investment fund Grayscale has also large holdings of Bitcoin. The company has been recognized for holding 1.7% of all the Bitcoin in circulation during the first quarter of this year. There will never be more than 21 million BTC in existence and these whales are clearly at the forefront of the market.
Should I Invest in Bitcoin only?
No. You shouldn't invest only in Bitcoin. However, what you decide to do is something we do not decide and you are free to invest in the assets you select. Nevertheless, in order to have a Bitcoin investment portfolio, it is always important to have other assets that would reduce the risk of our investments.
Bitcoin can work very well side by side with other assets. As we mentioned before, an ideal portfolio would not include 100% Bitcoin but also other assets. And indeed, Bitcoin will only be a small part of a balanced portfolio.
Now, if the question is whether we should invest this 1% – to 6% in BTC or other cryptocurrencies, the answer is to try to diversify our crypto investments as well. If the main goal is to have basic exposure to cryptocurrencies, investing only in BTC would achieve that goal. If we are more sophisticated investors, then we will search for other investment possibilities inside the crypto market.
What options do I have for building a Bitcoin Investment Portfolio?
If you want to build your Bitcoin Investment Portfolio, the best thing you can do is to buy a hardware wallet. This is the most secure way to store your funds for the long term and avoid problems in terms of security. Holding Bitcoin is a big responsibility. Hardware wallets are the best solution for long-term holders and those that want to be secure.
Instead, if you are investing in Bitcoin for a short period of time, then you can simply get a hot wallet and deposit your funds there.
In order to acquire Bitcoin, you will have to go through a cryptocurrency exchange(Coinbase). These work in a similar way as forex platforms and market brokers where you can acquire Bitcoin and other virtual currencies. However, this is not the most secure way to store your BTC and you should certainly move them to a wallet from which you hold the private keys.
What are currently the best options available for hardware wallets? To store Bitcoin offline, I would advise you to use Nano Ledger a compact USB stick with BlueTooth connection.
Can you Lose Money on Bitcoin?
Yes. You can lose money on Bitcoin. Be careful when you invest. Cryptocurrencies are highly unregulated and are certainly volatile. This means that you can lose all the funds you invested if you are not quick enough to sell your funds.
As we mentioned before, this is not investment advice and you should always request information to your professional financial advisor.
How Much Should I Invest in Bitcoin?
This will depend on the portfolio you have. Riskier investors would invest between 4% and 6% (and even more in some cases) of their portfolio. Low-risk investors would definitely be far from Bitcoin (they would not invest in it) or they will simply place a 1% bet on it. These values can change according to the investors' needs and risk aversion.
The amount of Bitcoin you should own would highly depend on your cryptocurrency investment strategy, portfolio structure, and funds you have available to place in different investments, among other things.
Can You Be Rich With Bitcoin?
You can be rich with Bitcoin. However, remember that investing has its risks and it won't make you rich overnight. On the other hand, there are plenty of reasons that cryptocurrency can make you a fortune. Also, veteran crypto investors warn not to invest large sums of money in BTC considering its volatility and short time history as a new asset class.
Basically, Bitcoin can skyrocket to over $20,000 as it did in 2017 and it also can fall to $0 if it fails in the future. Let's suppose you acquire 0.1 BTC today at a price of $1,100. If the digital currency reaches $100,000 in the next few years, you could make over 809% in profits only with BTC. Other analysts consider that Bitcoin could grow even further and skyrocket to $1 million per coin, considering the supply is limited to just 21 million BTC.
Finally, despite the pros of owning Bitcoin, there are many risks that should be considered before creating a Bitcoin Investment Portfolio. Users should follow crypto trends, macroeconomic events, and make a decision on whether to invest in this virtual currency according to the analysis they do.
If you got curious and want to know the next step in acquiring Bitcoin. Read this article we wrote about how to start a Bitcoin investment.
Disclosure: This post could contain affiliate links. This means I may make a small commission if you make a purchase. This doesn't cost you any more but it does help me to continue publishing cool and actual content about Bitcoin & Crypto – Thank you for your support!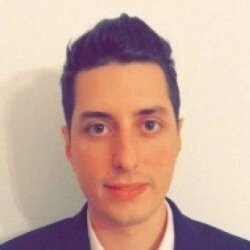 Carlos is an international relations' analyst specializing in cryptocurrencies and blockchain technology. Since 2017, Carlos has written extensively for leading cryptocurrency sites; with over 3,000 articles published.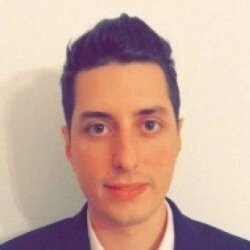 Latest posts by Carlos Terenzi