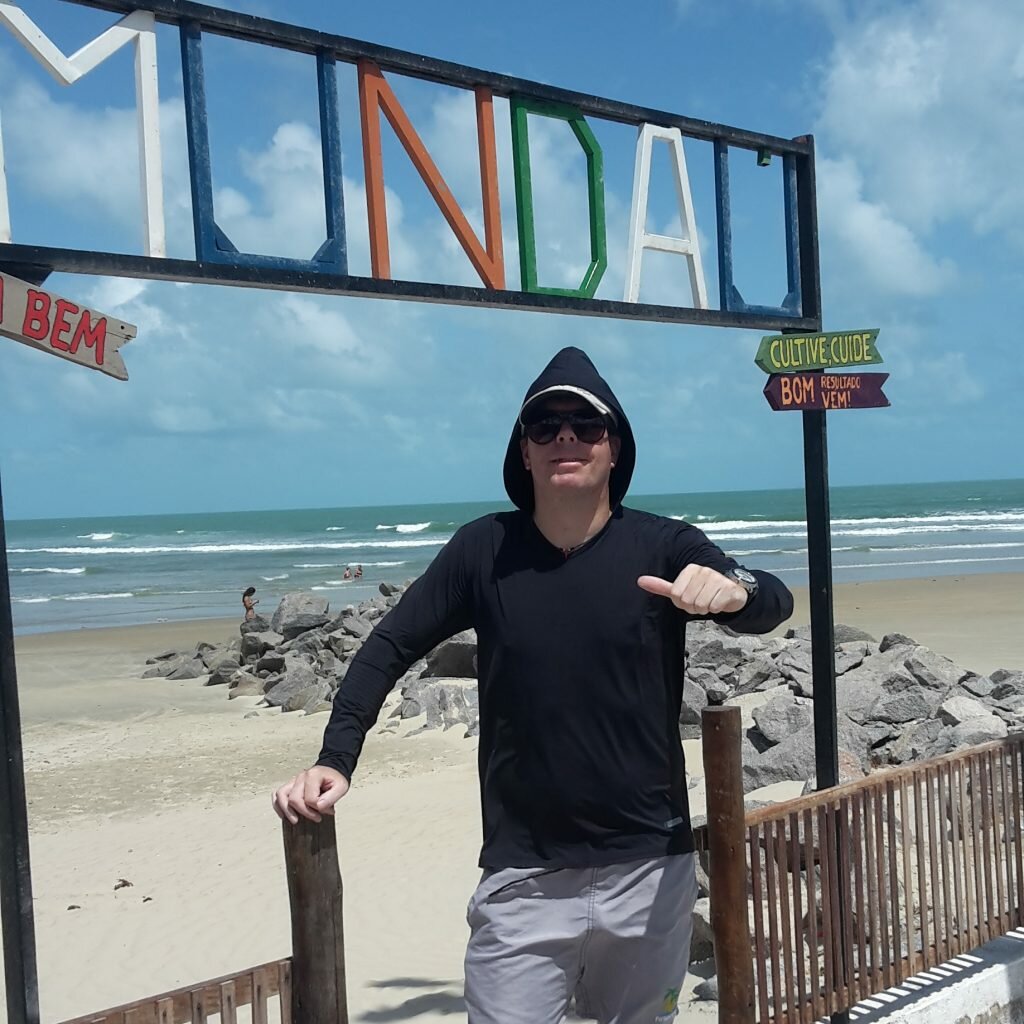 Hi, my name is Jelmer Steenhuis and I'm the happy owner of this blog. Currently, I'm somewhere in the world traveling, watching bitcoin developments or working on this blog. I'm originally from the Netherlands which is beautiful but also a very small country. My favorite country in the world is Brazil and I try the go there as much as I can. To do this I created a lifestyle that made this possible. In the past, I worked as a programmer for several companies but that kind of job didn't give me enough satisfaction. So I needed to make a change in life..
Favo books and authors
Mastering bitcoin by Andreas M. Antonopoulos
The sovereign individual: Mastering the Transition to the Information Age by James Dale Davidson and William Reese-Mogg
Rich dad poor dad by Robert Kiyosaki
The intelligent Investor by Benjamin Graham
Online personalities
Satoshi Nakamoto(The infamous bitcoin creator)
Vitalik Buterin(Ethereum)
Andreas M. Antonopoulos
Charlie Lee(Litecoin)
Changpeng Zhao(Binance)
My story
Almost 4 years ago I decided to make a change that would have a big impact on my life as how it is today. For more than 10 years I was in a career as a software engineer and things were actually quite good. My pension plan was making steady progress and I was making good money. But in July 2017 the project I was in came to an end and I had to look for a new job or opportunity. I knew as a developer I wouldn't have to search long and would be in a new project within very less time. Unless these very good prospects I decided to make a radical change of path.
Also in 2017, if you are familiar with bitcoin, the biggest bull run in bitcoin was just getting started with new ATH's* being hit on a monthly basis. At that time I was an investor in bitcoin for more than 3 years and I was watching the markets closely and with a lot of amazing. I'm a bitcoin investor of the early days and I have a strong belief this new technology will make the same impact as the internet did during the '90s of the previous century. You can say I'm a 'HODLER'* of bitcoin and also other cryptocurrencies. To summarize, with my bitcoins on their journey to the moon and some savings on the side, I decided to leave the 'corporate 9-to-5 lifestyle' for good.
In the previous 10-15 years that I had been working full-time, I didn't find the time (or even the interest) to travel the world. I was too much busy doing the daily things, working, traffic jam and trying to have quality time during weekends. With quitting the 40+ hour work week, I also stopped trading time for money. This created a new opportunity for me, to see the world and for me to visit my all-time favorite country Brazil! So that's what I did at the end of July, I bought a one-way ticket to Fortaleza Brazil..
So at the age of 40, I decided to go travel to Brazil with no earlier travel experience or being able to speak Portuguese. For me this was also totally new, stepping out of your comfort zone. It sounds cliché but when you do this(stepping out of your comfort zone) good things will come and for me, this was meeting my new girlfriend and also making a lot of new friends. At that moment I really felt being at top of the world with bitcoin breaking ATH's* and visiting beautiful places in Brazil.
Bitcoin entered a bear market in 2018
In December 2017, bitcoin reached its ATH of more than 19000$ which is still the highest price ever till today. If you read this in 2019 you probably know what happened with this overhyped price. In 2018 the second bear market in bitcoin started with prices continually going downwards. At the moment of writing, (February 2019) bitcoin is somewhere in 3600$ which is -81% of the ATH price.
2019, start owning an online busines
With prices going down and no other income stream, things got me back to reality in 2018. I was too addicted to freedom and to travel that I didn't want to work for a boss anymore. I started to look on the internet for other ways of getting a stable income stream(one or more on the side) that still supports my lifestyle of working from anywhere in the world. Things I searched for on Google were, 'digital nomad', 'blogger' but also 'affiliate marketing'.
So that's what I did in 2019. Additionally, by still believing in Bitcoin and the technology behind it, I started to run my own blog in this very interesting niche.
2020, and beyond
We all know that 2020 was a very weird year mostly caused by the global pandemic situation. For me, this was also a shock because the entire crypto market went down 60% at the beginning of March.
Even though things started really bad, I just continued by adding valuable content to this blog. Luckily, at the end of 2020 Bitcoin was able to make a new ATH of $30.000(!) and the numbers are counting again 😎
All in all, I just want to say that this blog is written mostly as educational content regarding the entire cryptocurrency market. Also, this is certainly not investment advice and you should always do your own research first!
Finally, never stop believing in yourself and enjoy the content on my blog!
ATH(*): All time high
HODL(*): Is a slang in the cryptocurrency community for holding your coins rather than selling it