Is Bitfinex safe for trading cryptocurrency? This guide will cover all aspects of this famous cryptocurrency trading platform and also some decent background info on the platform.
To answer the question "Is Bitfinex Safe" we need to understand how this platform works. Bitfinex is one of the most recognized cryptocurrency exchanges all over the world. The firm has been working over the last years offering users trading solutions for virtual currencies.
Considering this is a platform where you will deposit funds, "is Bitfinex safe" is a very good question to ask. This is why we will share with you all the information you should have about Bitfinex. You will know whether this platform is safe, how it works and more.
What is the History Behind the Bitfinex Exchange?
Bitfinex is one of the oldest cryptocurrency exchanges in the world. The platform was created back in 2012 and since that moment it has been offering trading services to users. The exchange started as a P2P margin and lending platform for Bitcoin (BTC).
Over time, the company decided to add support to other digital assets. Moreover, it is now offering services to 52 different countries and it also allows users to deposit fiat currencies. The firm is headquartered in Hong Kong and it offers trading solutions in different languages, including English, Russian, and Chinese.
The company behind Bitfinex is called iFinex Inc. and it has been investigated due to issues with the Tether (USDT) stablecoin.
Is Bitfinex Regulated?
Bitfinex is not a regulated platform. If you are wondering how safe is Bitfinex, you certainly need to take this into consideration. Most of the crypto trading platforms available in the market are not regulated. That means that this is not an issue that solely affects Bitfinex.
The cryptocurrency market lacks a clear regulatory framework in most of the countries. Some regions with increased regulations make it very difficult for companies to expand and sometimes their legislation is not clear.

Furthermore, Bitfinex is currently not available to individuals located in the United States. This shows they are not able to operate in the country and offer services and solutions to individuals in this market.
In the future, Bitfinex could certainly become a regulated platform. However, this may take some years and not have an influence on the current trading activities taking place on this exchange.
How Safe is Bitfinex?
Bitfinex is an overall safe platform. What does it mean? That it is highly unlikely users will be affected by a hack or a sudden shutdown of the platform. However, the platform was hacked two times. It lost $400,000 in crypto in 2015 and $73 million more in 2016.
Even if the exchange was implementing security measures, it was not able to stop hackers that wanted to get access to users' funds. It is worth taking into consideration that exchanges are usually targets of hackers. Exchanges need to have some funds available for users on hot wallets, this is why they are usually at risk of losing funds from users.
This is very important to understand how safe is Bitfinex. The platform has been attacked twice, affecting users' funds. Individuals saw their balances reduced by 36% and received BFX tokens in proportion to their losses. These BFX tokens allowed users to claim shares in iFinex, the parent company of the platform.
Now, most of the funds have been tracked by blockchain analysis companies and other law enforcement agencies.
The important thing here is to understand whether Bitfinex has improved its security standards after the hack. Since that moment, the exchange didn't experience any other hack that could affect its credibility. However, the best thing to do is to always store funds in a cold storage wallet like Ledger Nano.

How Secure is Bitfinex?
As we mentioned before, Bitfinex is a relatively secure crypto trading platform. Nonetheless, this does not make it risk-free. As most of the crypto trading platforms in the world, they are at risk of being attacked by hackers.
Attackers are usually searching for bugs and breaches that would allow them to get information about users or steal the platform. This is why it is certainly important for Bitfinex to take care of its security standards and offer the best solutions to users.
According to Bitfinex, the security of funds and user information is their top priority. They have been working over the last years to improve their end-to-end security measures, auditing processes and more. The exchange also claims that they cannot disclose many details of security measures due to proprietary and security reasons.
At the moment, users have a wide range of security features when they use the platform. It is possible to implement two-factor authentication (2FA) on accounts, which will add an extra layer of security for users.

Moreover, users can also use a physical security key to take advantage of the FIDO Universal 2nd Factor open authentication standard. The exchange is also providing advanced API key permissions, among other things.
Are Bitfinex Wallets Safe?
Bitfinex claims that they have only 0.5% of crypto assets accessible in hot wallets. This is to keep running the exchange and offer users with the services they need on a regular basis. Moreover, their cold wallets are not available from the platform or its servers.
At the moment, Bitfinex is offering three different types of wallets for users: an exchange wallet, a margin wallet and a funding wallet. Each of them is going to have different functionalities and would work for different things on the platform.
No matter which wallet you are using, they are all secured by Bitfinex in the same way. They have different names but the custody of the coins remains on Bitfinex. The exchange wallet is used to trade digital assets and fiat currencies.
The margin wallet is used by traders to open long and short positions in the cryptocurrency market. Meanwhile, the funding wallet is used to provide margin and funding to other traders.
Is Bitfinex safe with this wallet structure? Well, the platform is going to be controlling your funds. You should make sure that your funds are always protected in cold storage wallets. If you keep these funds in an exchange, then try to keep the amount as low as possible to avoid any issues.
Type of Wallets on Bitfinex
Below is the table that lists all different wallets or accounts available on Bitfinex.
| | | |
| --- | --- | --- |
| Wallet Type | Function | Fees for Trading |
| Exchange wallet | Deposit, withdraw and spot trading | 0.10% |
| Margin wallet | Leverage trading(max 5x), peer-to-peer financing | 0.10% |
| Funding wallet | Earn interest on your assets(lending) | |
Can I use Bitfinex Wallets to do Online Payments?
Yes. You can use Bitfinex wallets to do online payments. Bitfinex allows you to make deposits and withdrawals of virtual currencies. If you have the wallet information of the person you want to deposit funds, you would be able to make online payments.
Let's say that you want to send $100 in BTC to your friend. You only need their BTC address in order to send the funds. You would have to go to withdrawals and send the funds to the BTC address provided by your friend.
The same method can be done with other online payments. If you are paying for goods or services online, then they will give you a deposit wallet to make a transfer. This is when you have to go to Bitfinex, withdrawals and paste the address in the receiver address field.
Is Bitfinex Trustworthy?
Bitfinex is definitely a trustworthy exchange. This does not mean that there are no risks involved in having your funds deposited in this platform. Indeed, it may be certainly possible for the exchange to have issues with it.
Nonetheless, with only 2 hacks, one of them without a negative impact on users, in 8 years, we can say that Bitfinex is a trustworthy platform. You should always do your own due diligence before sending funds to a platform that is going to take care of your funds.

If you are wondering how safe is Bitfinex, then you should take into consideration the way in which the platform has been working in recent years. Were they taking care of users when issues affected them? Was Bitfinex following the requirements imposed by regulatory agencies? Is Bitfinex improving its security systems?
Why Should I Use Bitfinex?
There are several reasons that you should consider about Bitfinex. The exchange is going to be very helpful for you to trade and handle cryptocurrencies. The first thing you should know is that it offers high liquidity in fiat currencies for several digital assets.
Bitfinex offers high liquidity
While other platforms in the crypto industry are offering traders with just a few trading pairs and no fiat currencies, Bitfinex was able to develop a liquid market for several cryptocurrencies traded against fiat currencies.
According to CoinMarketCap, Bitfinex is currently offering 299 different trading pairs. The interesting thing is that most of them are small tokens that are traded against the Japanese yen (JPY), the euro (EUR), the US dollar (USD) and the British pound (GBP). You can find Bitcoin (BTC), Litecoin (LTC) and Ethereum (ETH) and smaller tokens such as Omni, Decentraland or RIF, among others.
OTC trading for large buyers
Bitfinex is not only offering solutions and services to retail traders but also to larger buyers and seller of virtual currencies. This is why they are offering Over-the-Counter (OTC) trading for those investors that want to handle large amounts of virtual currencies without having an impact in the spot market.
OTC desks are very important for larger players and have been added to exchanges in recent years. Most of the trading platforms currently offering crypto trading solutions have also OTC desks for traders as well.
Bitfinex is globally available
Another reason that you should consider if you want to use Bitfinex is related to its availability around the world. There are 52 countries that can use Bitfinex for their trading activities. This allows users to get access to the market in an efficient way. Additionally, they are also supporting a wide range of deposit methods for users.
Crypto lending and borrowing services
Furthermore, Bitfinex is offering customers the possibility to earn rewards on their cryptocurrencies. How is that possible? They borrow funds from traders and other users for a fee. Once the funds are returned, they are sharing some of these earnings with those users that participate in the lending platform.
This can be specifically useful to users that would like to participate in the Decentralized Finance (DeFi) market but do not have the technical knowledge or just don't trust decentralized platforms.
If you want to know more about the options you have with crypto lending. Read the article we wrote about crypto lending vs staking. It explains very clear two very popular passive income strategies in the crypto industry.
How do I open a Bitfinex Account?
Creating a Bitfinex account is not a difficult thing to do. Indeed, you should only go to their official site and click on the "Sign Up" button. The exchange is not going to ask for a lot of information as other exchanges would do. This is going to make it easier for you to open an account in just a few simple steps and start trading digital assets.

Firstly, the exchange will ask you for a username, an email address, and finally a password to protect your account. You will also have the select the time zone in which you are operating and use a referral code in case you have one. Before finalizing this process, you will have to complete the Captcha text that they will be sharing with you.
This is how easy it is to have an account ready to use in Bitfinex. Secondly, the exchange will also ask you to verify your email account. This can be considered a very simple and standard procedure that is done by most trading platforms in the world.
Once you have your account created, you will be able to set up your two-factor authentication (2FA) code. This is going to provide you with a more secure trading experience. Take into consideration that you can also use a demo account where you can test the platform and understand how it works.
Inactivity fee
Finally, it is good to know that the exchange has an inactivity fee that starts running after an entire year of inactivity. They charge $5 per month and they may not even notice you for doing so.
Now that you have accepted all the terms and conditions and verified your email account, you will be able to deposit funds. You can use different deposit methods using bank wires, stablecoins, or cryptocurrencies. This would be definitely helpful for you to start trading virtual currencies in just a few simple steps.
Final Words
At the time of writing, Bitfinex is one of the biggest cryptocurrency trading platforms in the world with approximately $301,043,831(!) in trading volume in 24 hours. Meaning this platform is trusted by millions of traders across the globe that uses this platform on a daily basis. Also, this high trading volume assures that you can sell your digital assets anytime you want.
Finally, despite being hacked several times(in 2015 and 2016), no further damage has been done to the functioning of the trading platform. Most funds are already recovered and they also learned some good lessons from these hacks. Additionally, being hacked is no exception in this industry where almost any exchange has to deal with this kind of 'bad accidents'. To answer the question 'Is Bitfinex Safe for Trading', the answer is yes definitely. Moreover, it is even becoming more safe day by day now.
Disclosure: This post could contain affiliate links. This means I may make a small commission if you make a purchase. This doesn't cost you any more but it does help me to continue publishing cool and actual content about Bitcoin & Crypto – Thank you for your support!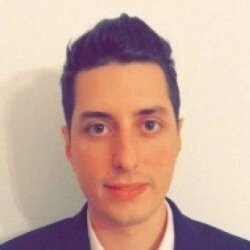 Latest posts by Carlos Terenzi
(see all)