This article will discuss in detail the Do's and Dont's of cryptocurrency wallets and will give you an edge as a potential crypto user.
What is a Cryptocurrency wallet?
Cryptocurrency wallets are software programs or hardware devices that allow you to store digital assets. Depending on the wallet you use, you might be even able to have access to other services and solutions.
The main advantage of a cryptocurrency wallet is the possibility you have to hold and protect your private keys. You are basically your own bank. Compared to traditional finance, you are the real owner of your funds.
This can also be a disadvantage of a cryptocurrency wallet. If you fail to protect your funds, then they might be lost forever.
How does a Cryptocurrency wallet work?
A cryptocurrency wallet for which you have your private keys would allow you to hold digital assets. Think of it as a bank account but without a centralized party. Particularly, with a cryptocurrency wallet, you can deposit, send, and store cryptocurrencies on the blockchain.
Moreover, by linking a private key to your public address, you can prove that the funds are yours. With Bitcoin cryptocurrency, you receive 1 BTC to your public address (which looks like that: 1A1zP1eP5QGefi2DMPTfTL5SLmv7DivfNa) you can prove these funds are your with your private key (which looks like that 0xFFFF FFFF FFFF FFFF FFFF FFFF FFFF FFFE BAAE DCE6 AF48 A03B BFD2 5E8C D036 4140).

Your private key should always be kept secure and never shared with anybody else. If someone has access to your private key, then, they literally have control over your funds.
Most of the wallets allow you to hold different cryptocurrencies. Nevertheless, this would depend on the wallet you use. Bitcoin and crypto hardware wallets are the most secure to hold your funds. Software wallets are the easiest to use and a great solution if you are planning to use digital assets a lot.
Top 5 Do's of a Cryptocurrency Wallet
Using cryptocurrency wallets can be a real challenge if you are a 'newbie'. Therefore I have listed some advantages in case you are willing to learn these new skills 😄
#1 A Cryptocurrency wallet is very customizable
Crypto wallets can be very customizable. That means that developers can easily create new wallets and functionalities for users to hold their coins. Almost every single coin with its own network has a dedicated cryptocurrency wallet with its own built-in features.
This is a clear advantage of a cryptocurrency wallet. At the same time, it is possible for new projects to easily adapt their codes to add their coin to already existing wallets. Thus, cryptocurrency wallets can be easily customizable and easy to use for developers and users.
Several cryptocurrency wallets are using open-source software. That means that developers can use different API's and develop their own wallets. An example can be the API shared by Blockchain.com, one of the most recognized crypto-services provider in the market.
You can also find here another example. If you are able to code than creating a custom wallet is very easy.
#2 Cryptocurrency wallets are very Reliable and Secure
Cryptocurrency wallets are very safe and secure. They allow users to control their own keys on a wide range of devices. There are cryptocurrency wallets that allow you to store your private keys and others that would keep custody of your coins.
Those that keep custody of your coins are usually not recommended. They are taking care of your funds. If you use a wallet that allows you to hold your private keys, then you need to make sure you are storing them in a safe place.
The private keys allow you to prove ownership of your coins. You are the real owner of your money, no other institution, bank or crypto platform. As long as you keep your private key protected you can be sure your funds are safe.
#3 Ease of Use in buying new Cryptocurrency
Most of the cryptocurrency wallets in the market have already integrated a solution that allows users to buy and sell digital assets. That means that traders do not need to rely on exchanges but they can easily purchase and sell the assets they want using their crypto wallets.
This is a great advantage in terms of security. Rather than holding your funds in an exchange, you are holding them in a wallet that is safe and that might not even be connected to the internet.
Moreover, this can be done using not only software wallets but also hardware devices. Crypto-related companies are doing everything they are able in order to offer the best solutions for traders. Integrated buying and selling from a crypto wallet is an advantage that many users would definitely consider in the future.
If you are planning to hold digital assets for the long term, then using a hardware wallet with this buying and selling integration could definitely be a good thing. Your funds will always be protected and you can still get access to the crypto market.

#4 The availability of Multi-currency wallets
As the crypto market expanded over the last years, a large number of new coins were created. This generated a large pressure on crypto companies to start offering services for several digital assets rather than just a few coins.
Nowadays, almost every cryptocurrency wallet is offering support to several currencies rather than just one or two. As crypto investors started to diversify their portfolios, companies realized it was necessary for them to offer better solutions. In this way, they started adding support to other digital assets.
Both hardware and software wallets allow users to hold not only Bitcoin (BTC), but in many cases, hundreds of different assets. Consequently, traders and crypto investors do not have to be worried about changing wallets. They can simply hold their digital assets in just one wallet.
They can rely on just one wallet provider as long as it is safe and as long as it supports multiple currencies. Most of the wallets that are now working with just one asset (or few of them) are usually testing different implementations. Thus, they are mostly used by developers and testers.
#5 Different types of Cryptocurrency Wallets available
The good thing about cryptocurrency wallets is that users can easily select the wallet they want to use. For example, if you are all the time using a desktop computer, then a desktop wallet could be the best way to store your funds.
If instead, you are a long term investor, a hardware wallet would make more sense. These are the safest and most reliable ones in terms of security. Furthermore, if you are all the time using your digital assets to pay for goods and services a wallet for your smartphone could also be a good option.
If you want to interact with dApps and Decentralized Finance (DeFi) desktop and web wallets such as Metamask or MyEtherWallet are the best option. With them, you can send and receive funds using your web browser.
Do you want to try different things? One of the possibilities you have is to use a paper wallet. They were the first option available when digital assets were created. Users could store their funds using a piece of paper that displayed their public address. At the same time, a private key was hidden behind. Nowadays, paper wallets are just used by enthusiasts rather than by normal users.
Top 5 Dont's of Cryptocurrency Wallets
Besides, the advantages most cryptocurrency wallets have above using custodian wallets on exchanges, it is also very good to know what to avoid. Below some very important issues, you should take into consideration.
#1 Buying and selling crypto is very expensive
When you use a cryptocurrency wallet to get access to the crypto market that's an advantage. Nevertheless, the fees for getting access to the market can be very high compared to traditional exchanges.
Although this can be a very comfortable solution, you should be warned that the fees can also be higher. If you are planning to buy and sell crypto on a regular basis it might not be a good idea. Additionally, you should try searching for a cryptocurrency exchange like Binance that can offer you the lowest fees for trading.
Thus, you should be warned that if you want to buy cryptocurrencies through your wallet you would have to pay for a premium price.
#2 Using a cryptocurrency wallet comes with responsibility
If you are new to the crypto market, you should know that using a wallet has a lot of responsibilities. When you are using your bank account, you know that you can rely on your bank if something happens. You simply call customer support and the problem gets solved in just minutes.
Nevertheless, there is no customer support for your crypto wallet. If you are using a non-custodial wallet, you are your owner. You are responsible for your funds 100%. This is why it is important to properly store the private keys.
A small mistake could end up creating a big loss of your funds. Thus, you should always remember that a cryptocurrency wallet comes with a lot of responsibilities. Similarly, you would not be able to rely on dedicated customer support to help you with your account.
#3 Software updates
If you thought that holding your crypto funds in a wallet was free of software updates, then you were wrong. Both hardware and software wallets require regular software updates to properly run.
Cryptocurrencies are constantly changing, even small changes in the code of the network could affect users' funds. This is why crypto wallets are constantly upgrading their systems. At the same time, companies are always searching for better and more efficient solutions to protect users' funds.

Regular maintenance is also taking place. Crypto wallets provider can also discover bugs on their code. To fix these issues, they should also upgrade users' software. This can be an inconvenient thing for investors that do not move their funds for long periods of time.
Additionally, not upgrading the software of your wallet could also pose risks to your funds. That's why it is certainly important to always update the software of your wallet. It is worth pointing out that you will be notified by your wallet creator as soon as there is an upgrade to the wallet.
The positive thing of having a paper wallet is related to the lack of software upgrades. You will always be ready to move and receive funds.
#4 Very strict security
Hardware wallets are the safest in the market if you want to properly store your funds. You can be sure that your digital assets are going to be far from hackers and attackers. However, they require you to be very responsible for them.
That means that you need to hold them in a safe place. Moreover, if you lose your private keys or you forgot your password, then you should know you might lose access to your funds forever. As I mentioned before, as you hold your keys, you become responsible for your digital assets.
For instance, the Ledger Nano hardware wallet will clean the device up if you fail to log in three times with your password. Thus, be always aware that without your private keys you can lose access to your digital money in seconds.
Finally, never leave your keys in places you don't remember. Moreover, you should always have a secure backup that would help you recover your funds in case of an emergency. If you prefer to rely on third-parties, you can simply hold your funds in exchange. Despite that, this is not recommended considering it can be attacked by hackers.
#5 Never trust third parties
In cryptocurrencies, everything is related to trust. You don't trust third-parties. The same happens if you want to purchase a hardware wallet. When you go to the official shop, then you can be sure that you are purchasing the original product. You can then be sure that if you send funds to this hardware wallet they will be secure.
If instead, you purchase your hardware wallet from a reseller or on the internet, you might be getting scammed. Third-party sellers could tamper the devices and you could end up losing all your funds.
For users that want to purchase their first hardware wallet, the best thing to do is to use the official site of the seller. Ledger Nano has included a tool that allows users to check whether their wallets are corrupted or not. This can also be a great way to understand whether your wallet is compromised or not.
---
📣Important: List of top Crypto Projects
🎁 Swapzone: Find the best crypto offer
🚀 Bitsgap: Best Automated Trading Bots
💲 Nexo: Reliable Crypto Lending Platform and get $25 free Bitcoin
***To be Profitable in the markets
---
Disclosure: This post could contain affiliate links. This means I may make a small commission if you make a purchase. This doesn't cost you any more but it does help me to continue publishing cool and actual content about Bitcoin & Crypto – Thank you for your support!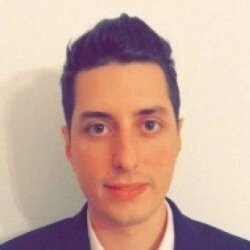 Carlos is an international relations' analyst specializing in cryptocurrencies and blockchain technology. Since 2017, Carlos has written extensively for leading cryptocurrency sites; with over 3,000 articles published.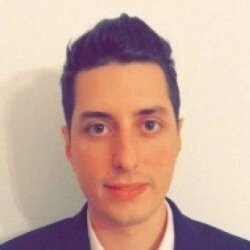 Latest posts by Carlos Terenzi