This article will cover all benefits of Hodling Bitcoin instead of trading it. A proven strategy that beat 90% of all traders in the markets.
The number of Bitcoin (BTC) hodlers continues to increase. According to data provided by Glassnode, the number of Bitcoin wallets with at least 1 BTC has reached 800,000. This is an all-time high in Bitcoin's history and shows how users are hodling their coins more than never before.
But why hodling rather than holding? The term hodl was coined back in 2013 when a user called GameGyuubi wrote a post on the BitcoinTalk forum and wrote "I AM HODLING" rather than the correct version of the word.
Of course, this funny typo worked as a catalyst for the Bitcoin community to start writing they were hodling BTC for the long term. Hodling Bitcoin is a strategy that comes especially during hard times in order for BTC holders to avoid selling when the price is falling and increase the selling pressure.
At the same time, this strategy can be used by users that believe that Bitcoin could reach massive prices in the future. In addition to that, they believe that selling and buying at current levels makes no sense in the long term.
Benefits of Hodling Bitcoin
In this section of the post, we will be talking about the main benefits of hodling Bitcoin. There are many benefits related to hodling and how this could be one of the best strategies for investors.
Disclaimer: This article is for educational purposes only and shouldn't be considered investment advice. Bitcoin is a volatile asset and you should always contact a professional advisor before considering investing in cryptocurrencies. Never invest more than what you are able to lose.
#Benefit 1: Understanding the Technology and Learning From It
Bitcoin hodlers need to have a clear understanding of what is Blockchain technology and how it works before investing in cryptocurrencies. Blockchain technology has been growing as a decentralized solution to services are now possible.
With Bitcoin and the technology behind it, users can finally enjoy what is considered to be the first piece of digital gold (or even better). There is no government or entity in the world with the capacity to take over the Bitcoin network due to its decentralized structure.
Bitcoin is safe, cannot be confiscated by governments (if you use it properly). Besides, it allows for transfers between peers all over the world without the permission of a central authority and the use of the trust. Understanding this and the way blockchain technology allows for it would give you the tools to better be prepared to hodl.
Hodling Bitcoin is a strategy that focuses on the long term and avoids paying close attention to fluctuations that take place in the short term. Knowing the potential of Bitcoin's technology would make you feel much more comfortable hodling your coins.
#Benefit 2: Knowing that there is an Alternative to Traditional Finance
As we have mentioned in the previous section related to Bitcoin's technology, this cryptocurrency provides you with real freedom. For instance, you do not need to depend on a centralized authority. In traditional finance, a central authority would give you permission to send the money that you own and that you worked very hard to earn.
While governments excerpt their power through financial institutions, Bitcoin gives you real freedom. No government, politician or financial institutions could reject, stop or block a transaction on the Bitcoin network. The funds move freely due to the way in which the network was created and designed.
When Bitcoin was created, Satoshi Nakamoto, the creator of Bitcoin, included a message in the Genesis block. The message was the title of The Times newspaper during the crisis of 2009 dated on January 3rd. The message was the following: 'Chancellor on brink of second bailout for banks'.
Furthermore, the 2008/09 crisis has definitely affected the world. Europe and the United States were hit hard and many banks were rescued by governments to avoid further problems. Nonetheless, the crisis was created by the own system based on irresponsible monetary policies over the last decades.
The recent halving event that took place in May 2020, has also included another message in the last block of the third halving generation. The message made reference to the cover page of the New York Times from April 9th, 2020: "With $2.3 trillion injections, Fed's plan far exceeds 2008 rescue."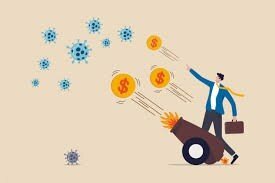 Governments and financial institutions pass but things remain the same due to the unrealistic and centrally planned monetary policy.
#Benefit 3: Keep Updated to the Lastest Blockchain Trends
Hodling Bitcoin is a good way that you have in order to keep updated with the latest trends that take place in the blockchain industry. By being a Bitcoin hodler, you will be able to remain an active participant in the market without being worried about the price fluctuations that take place.
Rather than getting nervous and analyzing the charts on a daily basis, you would be able to follow the real developments that take place in the crypto and blockchain industries. Despite price drops and bear markets, companies continue to invest in the long run. These are the firms and startups that we should pay close attention to in order to understand how the industry is evolving.
---
***Important: Our list of top Crypto Products
***To be Profitable in the markets
---
Hodling will definitely be a good way to reduce the stress you may have when handling cryptocurrencies. You can definitely forget of being worried if the price falls by 20% or more in just a few hours. You know that you are paying attention to the developments taking place in the industry rather than focusing on the price drop. Remember, you are here for the long term, not a trader, which is a different activity and strategy.
#Benefit 4: Play the Bitcoin HODL Blockchain Game
One of the interesting things about hodling Bitcoin is related to the fact you can start playing an original HODL game. The name of this game is Hodl: The God of Crypto and it would be a great way in which you can hodl your funds but getting some emotion as well.
The game is an 80s inspired arcade racer and side scroller that would allow you to move the prices of Bitcoin as you move forward in the game. The main goal is to reach "the moon," while enjoying this incredible game.
This game has been launched on May 8, 2018, and it was produced and developed by TOK Labs. In the future, new games could be created related to Bitcoin and cryptocurrencies. Nevertheless, we thought this could be a good way for you to start enjoying cryptocurrencies and getting some emotion while hodling Bitcoin.
#Benefit 5: No need to get REKT as a Bitcoin Trader
As we have previously explained, one of the main advantages of hodling Bitcoin is not experiencing the REKT feeling. Also, this is something that traders can explain better. In particular, this is something that happens to those that actively trade in the crypto market.
For instance, when they have an open position and the market moves to the contrary side they were betting. As a result of this trade, they can be considered REKT. Moreover, if they do not create a tight stop loss and if they leave their trading platform for a few hours, they can definitely be liquidated.
With the Bitcoin hodling strategy, this does not happen because you are already prepared to hodl for the long term. This is contrary to traders that speculate for just a short period of time. Also, you are not looking for fast gains when hodling but instead, you are waiting and planning for the future.
If you are a Bitcoin trader and you have a large position in Bitcoin for which you are expecting to make some profits. Instead, the market falls, then you will experience the REKT feeling. Indeed, many traders that held Bitcoin and wanted to sell them at a gain of 10% or 20% but the market fell, were able to become Bitcoin hodlers.
Nonetheless, hodlers would rather average buy instead of buying at the top or at high prices and waiting for the price to grow. Thus, this is something important to take into consideration as well.
Finally, the dichotomy between Holding and trading is definitely something you can think about. In addition to that, take time to find out and evaluate whether your ideal strategy is to trade or hodl for the long term!
Disclosure: This post could contain affiliate links. This means I may make a small commission if you make a purchase. This doesn't cost you any more but it does help me to continue publishing cool and actual content about Bitcoin & Crypto – Thank you for your support!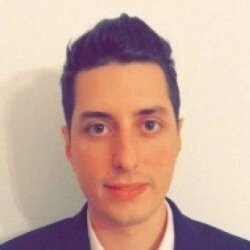 Carlos is an international relations' analyst specializing in cryptocurrencies and blockchain technology. Since 2017, Carlos has written extensively for leading cryptocurrency sites; with over 3,000 articles published.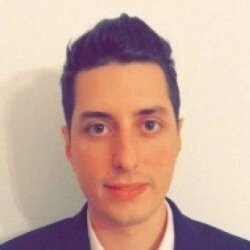 Latest posts by Carlos Terenzi