This article describes the three main reasons for investors to buy Ethereum Classic in 2020 and beyond.
Ethereum Classic (ETC) is one of the most popular cryptocurrencies in the market. Despite being involved by the hard fork of Ethereum back in 2016, it remained an attractive network for developers and investors alike.
This article will be shared with you which are the main reasons to invest in Ethereum Classic. Also, it explains how users could leverage the services provided by this project. At the same time, it will mention which are their plans for the future and how they are getting financed.
At the time of writing this article, each ETC can be purchased for $9.57 and it has a market capitalization of $1.11 billion.

1. Ethereum Classic as a Store of Value
Ethereum Classic, in the same way as Bitcoin (BTC), has a limited supply. This is a very important thing for investors and crypto traders. Indeed, this limited supply allows users to be sure there will be no more coins issued than a certain amount.
According to the ECIP-1017 that was activated over a year ago, the maximum coin supply for Ethereum Classic is capped at 210 million. This is 10 times more than the total amount of Bitcoin that will even be mined in the world. At the time of writing 1 ETC is being valued at 9.5 USD, while 1 BTC stands at 9750 USD. In other words, 1 BTC is valued 1000(!) times more than 1 ETC and this gives ETC much room to grow more in the future ahead.
Buying Ethereum Classic comes with a discount compared to Bitcoin
Although this maximum supply will not be hit in a long time, it is possible for users that think about the long term to be sure that this virtual currency will not lose its value by the new issuance of coins. This would be certainly useful for users to have a coin that will work as a store of value.
Nonetheless, this is not the only thing to take into account to consider ETC a store of value. The team behind this cryptocurrency and project will have to work hard in order to make it an attractive investment over the next years. Moreover, there are other projects that would certainly be competing against them.
2. Blockchain Network Focused on Internet of Things (IoT)
Another reason you should think about ETC as a digital currency to acquire is related to the fact that its blockchain is currently focused on IoT. Internet of Things is the next evolution of the internet that will certainly be benefited by the expansion of 5G networks.
As Ethereum Classic is focusing on this market, it may be possible for it to get on the bandwagon of this revolutionary technology and move forward in the space. While other networks focus on other industries, ETC knows that there is a lot of potential in the IoT space, and this is what they are currently trying to leverage.

Another bull market for virtual currencies and an expansion of IoT technology side by side 5G connections would certainly be bullish for ETC and the whole network around it. Both blockchain and IoT are technologies that aim at revolutionizing a wide range of sectors. Moreover, these are very fast-growing sectors and industries where ETC is just in the middle of these two.
Good to know
If you are interested in buying ETC at a discount we'll advise you to go to Coinbase. Signing up through this link gives you the right to earn $10 in BTC when investing a minimal of $100 at the platform.
Planning strategically where to place crypto investments is an important thing to do. Diversification means understanding the opportunities provided by the market. In this case, Ethereum Classic has a clear advantage over other digital assets that do not have clear ideas of where to continue moving forward.
3. Cashflow Guaranteed For The Future
One of the main issues that affect the cryptocurrency market and many different projects in the space is related to proper funding. In fact, many projects just die because they lack funds and aren't able to continue with their development. Indeed, many projects have a lack of continuous funds that would help them support innovation, operations, and constant improvements.
Ethereum Classic, far from being a decapitalized project, is receiving funds from Barry Silbert, the founder, and CEO of Digital Currency Group and SecondMarket. The Digital Currency Group is a team of experts that are passionate about Bitcoin and blockchain technology and are investing in a wide range of projects in order to help the whole ecosystem to grow in the long term. Recently, in January 2020, DSG announced that they will continue to fund their ETC Greyscale fund for another two years.
Grayscale Invest has good reasons to Invest in Ethereum Classic(ETC)
While some projects such as Bitcoin Cash (BCH) are already pressing miners to pay a fee to support development, others are creating a large network of contacts and investors that would help increase their funds in the long term and remain sustainable.
If a crypto project wants to remain operative it needs constant funding. Developers, marketing campaigns, and strategic partnerships require large funds. Ripple, for example, uses part of its XRP coins to fund its operations. Ethereum Classic is doing the same with DCG and other firms.
Conclusion
In this article, we shared with you which were three important reasons why to place an investment in Ethereum Classic, which is currently the 16th largest digital asset in the market.
Ethereum Classic has certainly many advantages over other virtual currencies and crypto projects in the space. However, it will be necessary for investors to confirm these advantages and help the virtual currency move higher in the market.
Disclosure: This post could contain affiliate links. This means I may make a small commission if you make a purchase. This doesn't cost you any more but it does help me to continue publishing cool and actual content about Bitcoin & Crypto – Thank you for your support!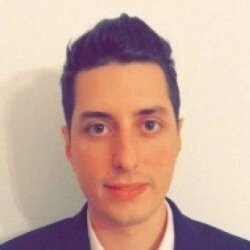 Carlos is an international relations' analyst specializing in cryptocurrencies and blockchain technology. Since 2017, Carlos has written extensively for leading cryptocurrency sites; with over 3,000 articles published.