Where to buy altcoins safely? This guide will answer this question based upon, trading volume, security measures, and reputation.
According to the biggest cryptocurrency 'data provider' Coinmarketcap, there are more than 5000 cryptocurrencies(i.o. Altcoins) in existence. Moreover, aside from the rising market cap of the entire industry, the number of new altcoins is growing on a daily bases. As a result, a lot of new investment opportunities arise for those that are willing to take a small risk.
In fact, being a crypto investor in these heavy volatile markets comes with a lot of risks and this doesn't only cover price fluctuations. For example, the cryptocurrency markets are famous for their lack of regulation and that also attracts individuals that have bad intentions.
Additionally, in 2019, seven of the bigger cryptocurrency exchanges have been hacked or were under heavy attack. Also, cryptocurrency exchanges being under attack by hackers isn't new and unfortunately, this has been part of this young industry from the beginning. How to avoid these risks to a minimum and focus on trading or investing in altcoins only? In this guide, we will cover the most reliable cryptocurrency exchanges in the industry, based upon reputation, liquidity, and security measures.
What are Altcoins?
Before we dive into the most secure places to buy these altcoins, let's rewind a little and focus on this very interesting young asset class. So what are exactly Altcoins? Literally, altcoin means alternative coin and is a slang used among crypto enthusiasts when this industry still was in experimental phase.
Also, we know Bitcoin and that this is the founding father of the entire cryptocurrency industry. Especially in the beginning, new altcoins that entered the market where mostly based upon the software that was written for Bitcoin. In other words, at that time almost any altcoin that came out was written based upon the original Bitcoin source code(Litecoin is a very good example of this). This changed once the Ethereum blockchain entered the market and introduced decentralized smart contracts.
Moreover, with the introduction of Ethereum and its smart contracts technology, the game changed fundamentally. Before, many altcoins like Litecoin(LTC) or DASH copied the functionality of Bitcoin which is mostly being a digital currency. Ethereum, however, opened the gate for many new use cases. In addition, this is the main reason the number of altcoins has risen exponentially.

Bitcoin vs Altcoins
As explained above, most altcoins found their existence based upon the original Bitcoin source code. In the early days, many of these altcoins were created as a joke or out of cynism. Good examples are DogeCoin or TrumpCoin. These days are gone and nowadays many altcoin projects are really in serious business with millions and sometimes even billions of dollars being invested.
Also, the relation between Bitcoin and altcoins have always been there. For example, if the price of Bitcoin is rising many altcoins are rising as well or even harder. It also works the other way, when Bitcoin goes down many altcoins are going down in price or even harder. The high volatility in price and the many trading pairs on exchanges also brings a lot of opportunity for traders that would like to make a profit.
Where to buy Altcoins?
In general, when it comes to places for buying cryptocurrency with fiat, investors have two options. The first option would be to install a cryptocurrency wallet and after that to do the purchase. In addition, the investor signs up at a platform like Coinmama or Changelly that instantly sends the cryptocurrency back to your wallet. If you don't have plans to trade altcoins then this is a very safe option because you don't store the crypto(and private keys) at their platform.
The second option would be to sign up at a centralized cryptocurrency exchange that automatically will generate a wallet for you at their platform. Of course, you can also withdraw money or cryptocurrency, however, if you want to trade you need a wallet at their platform first. This guide is meant for aspiring cryptocurrency traders that want to know what exchanges are most secure.
Best Crypto Exchanges to buy Altcoins: Comparison
This comparison guide provides an overview of exchanges to buy altcoins at the most secure and reliable places. The research is based on assessing the platform's features, fees for buying crypto, and overall services.
Next, in this guide a detailed view of the features the different exchanges has to offer when trading cryptocurrency.
Binance
Binance is founded by Changpeng Zhao and is a well-known blockchain industry expert and expert in setting up trading systems. In the past, he also founded BijieTech and was head of development at Blockchain.info. Binance can be considered as the best altcoin trading platform if you consider the trading volume and the number of coins listed on the exchange. Until now, more than 150 different coins are listed at the exchange and the numbers are growing over time. Additionally, more than 450 trading pairs exist which results in a real altcoin-trading paradise.
Binance which is originally a company from China, recently moved it's headquarters to Malta because the China government banned cryptocurrency trading. Despite this ban, the platform still has its main focus at Asia and managed to grow to the biggest altcoin trading platform as it is today.
If you are a USA resident, then I have to warn you. Recently, the main trading platform at Binance didn't allow US residents at their platform anymore. This due to regulations by the USA government. But don't worry too much about that, within no time the trading company opened doors to Binance.us.
Binance SAFU
Binance is one of the few exchanges that has committed themselves to build their insurance funds what they call SAFU. Additionally, back in 2018, they launched this Safe Asset Fund for Users and they are allocating 10% of all trading fees it receives and storing it in a cold wallet. By doing this they are protecting users in extreme cases of exchange wallet hacks.
Coinbase
In particular, Coinbase is a USA-based cryptocurrency exchange. Based on daily trading volumes it's one of the biggest and most popular exchanges in the world. They also support the instant purchase of several altcoins via Visa/MasterCard credit and debit card.
To purchase altcoins with a credit card, your card should support '3D Secure'. To find out if your card supports this, you can just try adding your card to Coinbase and it will give you an error if it doesn't.
Furthermore, you can buy any altcoin at this exchange, provided that they serve your country. At present, they serve more than 100 countries, but unfortunately, not all countries are able to buy and sell.
You can check if their service is available in your country here.
Coinbase Earn
One of the unique features of this Coinbase platform is that 'newbies' can join an online education program that allows them to earn while you learn. Users can watch videos and afterward, they have to do an easy exam that finally pays in the token that they are trained in.
How secure is Coinbase?
To protect the funds of their users Coinbase has set an insurance limit of $255 million on their hot wallet crypto holdings. Additionally, this wallet is insured by Lloyd's of London-registered broker. In extreme cases, for example, wallet hacks, the cryptocurrency exchange can cover the losses for their users.
Bitfinex
BitFinex has been around for many years in the cryptocurrency space and is one of the exchanges with the highest daily trading volumes. To start trading at this exchange you have to sign up and go to a regular KYC/AML procedure first.
This online trading company is based in Hong Kong and has been operational since 2014. It gives its users the option to trade more than 100 cryptocurrencies/pairs in exchange for USD, EUR, ETH or BTC. Depositing EURO or USD to this is exchange is currently only available by wire transfer. Also, buying with VISA credit card is possible, however, you can only purchase a few altcoins directly; Bitcoin, Ethereum, TRON, Algorand, Basic Attention Token.
Trading on Bitfinex
Bitfinex offers a very liquid order book and this makes it a very reliable exchange. Furthermore, it allows users to easily exchange Bitcoin, Ethereum, EOS, Litecoin, ETC, and many other digital assets with minimal slippage. Bitfinex also boasts a suite of order types to help traders take advantage of every situation.
How secure is Bitfinex?
To be as secure as possible Bitfinex uses a policy to keep 99.5% of the funds offline in a cold wallet. Also, this cold wallet is a multi-signature wallet; requiring 4 of 7 hardware security modules (HSMs) in possession by globally-distributed management team members to approve all transactions. To be able to do deliver daily services like withdrawals, 0.5% of total funds will be stored in a hot wallet.
Kucoin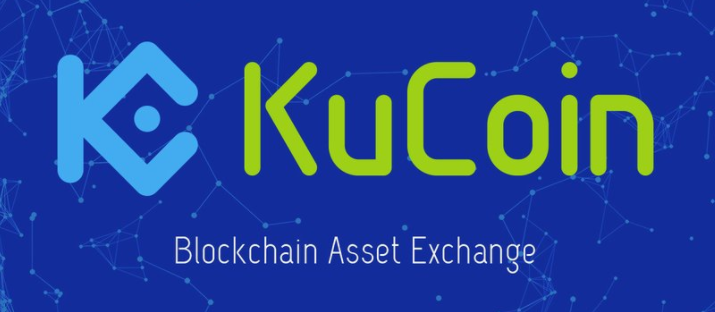 Compared with the crypto exchanges above, Kucoin is probably a modern platform for trading any cryptocurrency. In addition, this platform was founded by a group of cryptocurrency enthusiasts from Asia. Also, aiming to offer the comfort and security of your mighty assets. Besides, Kucoin which was launched in May 2017, has its headquarters in China despite the difficult climate towards cryptocurrencies performed by the local government.
This difficult climate towards cryptocurrency exchanges doesn't affect the business model of KuCoin much because they're aiming at foreign markets. Back in 2013, the founders started with setting up the foundation by making a technical implementation of the trading platform.
Kucoin a modern trading platform since 2017
Later on, in 2017, the founders finished this work and made the platform available for the public. As of writing the platform ranks at position 70 on the list of exchanges. In particular, that is based on trading volume for the past 24 hours.
One of the remarkable policies this online trading platform has is its liberal sign up policy for new users. As a result, signing up at this platform can be done with just e-mail and mobile phone which really speeds up the process of buying any altcoin.
How secure is Kucoin?
To protect the funds of the users on their platform Kucoin has started strategic cooperation with OnChain Custodian. This insurance platform from Singapore will take care of the cold wallet of the platform by offering custody service. That way this fast-growing platform will be covered in case something bad occurs.
Bitpanda

Bitpanda GmbH (formerly known as Coinimal) is a fin-tech company based in Vienna, Austria specializes in selling and buying altcoins. Firstly, it has quickly grown to become Europe's leading retail broker for cryptocurrencies. Secondly, with over 900K users the company has recently expanded its services. Currently, they allow users to invest in precious metals (gold, silver) as well.
The company was founded in late 2014. Additionally, since then it has grown to become one of the more popular options to purchase Bitcoins around Europe. Moreover, if you live inside the EU it's one of the cheapest ways to buy any altcoin with a credit card or SEPA transfer.
How secure is Bitpanda?
On their website Bitpanda claims: "that they store user funds as safely as possible in secure offline wallets using state-of-the-art technology". Also, they are advising customers not to store all of their funds on the exchange and keep a big portion offline.
Final thoughts
Above we have selected the list of cryptocurrency exchanges that are easy to go for buying altcoins and also have taken the right steps to be secure. Also, we would like to recommend to take some extra measures when you sign up there. For example, on all of the exchanges explained above it is possible to enable 2FA authentication which adds an extra layer in protecting your funds.
All in all, happy altcoin trading and be profitable out there!
Disclosure: This post could contain affiliate links. This means I may make a small commission if you make a purchase. This doesn't cost you any more but it does help me to continue publishing cool and actual content about Bitcoin & Crypto – Thank you for your support!

Online entrepreneur
at
uDigitize
Crypto believer and 'Hodler' of Bitcoin since the early days. Spreading the word about this exciting new technology..

Latest posts by Jelmer Steenhuis