Is Kucoin safe for trading cryptocurrency? This guide will cover all aspects of this famous trading platform in the crypto space.
If you are asking yourself 'is Kucoin Safe for trading' then we have the right answer for you. KuCoin is one of the most popular and largest cryptocurrency exchanges in the world. At the same time, KuCoin is considered to be one of the safest platforms to trade virtual currencies in the world. The platform has been working since September 2017 and it is offering users trading solutions.
The main characteristic of this crypto exchange is related to the large number of trading pairs offered. Furthermore, it offers users a more private experience compared to other platforms. Indeed, Know-Your-Customer (KYC) is not mandatory for users, which is a very positive feature for a crypto platform.
In this guide, we are going to share with you whether KuCoin is safe for trading and all the information you should have about this cryptocurrency exchange.
What is the History Behind KuCoin Exchange?
The cryptocurrency market grew at very fast rates in 2017. A large number of companies and firms released new projects and platforms to offer services and solutions to users in the crypto industry. KuCoin was one of these firms.
The exchange was launched in September 2017, just a few months before Bitcoin reached $20,000, its all-time high until today. Other platforms were created in 2017, including Binance. Both Binance and KuCoin are now among the largest exchanges in the world.
Since then, KuCoin started to offer altcoins and several trading pairs to crypto traders. The main difference with other exchanges is related to its KYC policy. We are going to be talking about it in the next sections. Basically, KuCoin offers users the possibility to get registered without having to provide ID verification.
Is KuCoin Regulated?
At the time of writing this article, KuCoin is not regulated. That means that the platform is not following the legislation imposed by a specific country. This can create legal issues for users if there is a massive hack or if the platform stops operating.
Although the platform is considered to be a reputable crypto services provider, hacks and issues can affect it. For example, back in 2014, the Mt. Gox exchange was hacked, losing millions of dollars from traders all over the world.

Due to the lack of regulations at that time, the exchange couldn't pay users' back. Until today, there are users claiming their funds back in Japan, where a legal process is currently open.
This does not mean that KuCoin's lack of regulations would end as Mt. Gox, but this is certainly a possibility we should consider while investing in the cryptocurrency market.
A few months ago, KuCion was hacked, losing several millions of dollars in cryptocurrencies. Despite that, the platform worked tirelessly in order to recover the funds. Part of these funds have been recovered and given back to users. KuCoin has also promised to reimburse the funds lost by the clients.
Some exchanges are implementing emergency funds that could be used to pay users in case a hack occurs. Other platforms are also purchasing insurance on their funds in case they are stolen. Thus, despite the lack of formal regulations, exchanges are implementing a wide range of solutions to protect customers and their investments.
There are very few exchanges that are regulated right now. This is because regulatory agencies all over the world generally have several requirements for companies. This makes it difficult for them to operate and offer trading services to users.
Is KuCoin Safe for US Customers?
KuCoin is safe for customers in the United States. This is according to KuCoin's official support. KuCoin is currently providing services for countries that are listed in the KYC countries list they have. Although the United States is not included, users can still use the platform without KYC verification.
Although there are going to be some limits on the account (withdrawal limits of 2 BTC, among other things), users can use the exchange and trade virtual currencies. If you live in the United States and you ask "Is KuCoin Safe", then the answer is the same to users in other countries: KuCoin is safe but there are some risks involved in trading cryptocurrencies through exchanges.
How Safe is KuCoin?
KuCoin is a cryptocurrency exchange with different safety measures. As every large and popular crypto platform dealing with users' funds, the team behind KuCoin implemented a wide range of safety features.
As soon as you enter the platform, you can use a 2-factor authorization (2FA) code. This is going to make it safer for you to protect your funds and account. For example, you can simply add a 2FA code and add another layer of security (more than your password and username) to your account.
Considering KuCoin is using some of the most advanced trading systems in the world. That means that you are going to be trading virtual currencies in a fast and easy way. Your deposits and withdrawals will be processed quickly and without major issues.
The exchange didn't experience any security issues for several years (until September 2020). However, the exchange continues to operate and it informed that they have taken several measures to protect users.
KuCoin is also offering the "Safeguard Program" to provide comprehensive protection and support for individuals and institutions that are affected by "security" issues. KuCoin will be providing technical support, evidence retention, asset confirmation, and users will also receive preferential treatment.
In addition to it, KuCoin is offering real-time tracking and information of the last issue that affected the platform and the CEO of the exchange provided detailed information through streaming.
Thus, KuCoin is a safe cryptocurrency platform to handle digital assets. Despite that, the crypto market has risks that must be addressed by exchanges. When you deposit funds into exchanges, you should know that you are not in full control of your coins. You give the custody of your coins to the platform, which may be hacked, attacked or even shut down.
How Secure is KuCoin?
As we mentioned before, KuCoin is a secure and safe cryptocurrency exchange. Users can trade virtual currencies without major issues and knowing their funds are going to be safe. Nonetheless, exchanges are usually the main targets of hackers and attackers.
Considering trading platforms are holding part of users' funds in hot wallets, hackers try getting access to them and steal funds. This is why it is always important to know exchanges are working to reduce as much as possible their exposure to hackers and attackers that could compromise users' funds.
KuCoin is a relatively safe platform that can be considered one of the leading exchanges in the crypto market. After operating for several years, KuCoin is now among the best exchanges for users to trade virtual currencies. Furthermore, is one of the few platforms that do not require you to add your private information to start trading.
Are KuCoin Wallets Safe?
Yes, KuCoin wallets are safe. However, and as we have mentioned before, there are risks involved in holding virtual currencies in a crypto exchange. When you hold your cryptocurrencies in an exchange, you are not going to control your coins 100%.
If you want to have custody of your coins, you need to use a wallet from which you hold the private keys. Remember, 'not your keys, not your coins.'
That being said, there are different wallets that you can use in KuCoin. They don't have different security standards (at least the company does not openly disclose that), but they would be used for different things.
Accounts available on Kucoin
The Main Account is going to be used in order to hold the coins you bought or that you hold. From this wallet, you are going to see your balances, understand your portfolio, deposit funds, and withdraw your coins.
You can also use your Trading Account. This account is going to be used to trade virtual currencies. The interface and the whole process is going to be very smooth. You would not even know that you are changing wallets. This is how easy it looks to trade using KuCoin. Moreover, safety remains always a strong point for KuCoin.
Finally, the Margin Account and Futures Account are self-explanatory. You will be able to use them if you want to trade with margin or if you want to handle futures contracts in the cryptocurrency market.
All these wallets are going to be safe as long as KuCoin does a good job protecting the funds of the users on their hot and cold wallets. The exchange will always be the custodian of your coins and the platform can be hacked.
Hot wallets are usually one of the main targets of hackers. Nonetheless, these wallets are usually safe if the exchange holds just the necessary coin to provide liquidity to withdrawals.
Type of Accounts on Kucoin
Below is the table that lists all different wallets or accounts available on Kucoin
| | | |
| --- | --- | --- |
| Account Type | Function | Fees for trading |
| Main Account | Storage, deposit, withdrawal, and staking KCS tokens | 0.10% |
| Trading Account | Spot trading | 0.10% |
| Margin Account | Margin borrowing or margin trading | 0.10% |
| Futures Account | Futures trading | 0.40% |
| Pool-X Account | Staking and soft staking assets | – |
Is KuCoin Trustworthy?
KuCoin is certainly a trustworthy exchange. You can be sure the platform is doing everything is able in order to remain a competitive platform to handle digital assets. While some exchanges are offering just a few trading pairs, KuCoin can be considered a large exchange in terms of markets supported.
You can buy and sell the most popular virtual currencies in the world, including Bitcoin (BTC), Ethereum (ETH), and Litecoin (LTC). You can also get access to smaller coins, and tokens. This is going to be great for users and investors that are searching for new opportunities in this exciting market.
KuCoin is also showing great responsibility in the way they handle users' funds. Despite being affected by a hack a few months ago, the team behind KuCoin has been working very hard to avoid any issues with the funds they hold.
Cryptocurrencies in the platform are going to be safe. However, there are risks involved and exchanges can get hacked. If you are going to hold large amounts of virtual currencies, the best thing you can do is to withdraw your funds to a hardware wallet and keep your private keys safe.
If instead, you want to trade virtual currencies, you can use KuCoin as your daily exchange. The interface is going to be very user-friendly and they have implemented some of the most modern solutions in terms of execution times and price matching.
How to Get Started on KuCoin?
If you want to get started with KuCoin, you can do so right now. The first thing you need to do is to open the official site of the company and create an account. You can do this in just a few simple steps and we are going to show you how.

You can click on Sign Up on the main page. This will allow you to get access to the registration screen. As we mentioned before, KuCoin is offering you to get registered without having to provide a lot of private information (KYC).
You just need to share with the platform your email account, a phone number, a password and an optional referral code.

This is going to get an account in just a few seconds and after confirming the code that you will receive in your phone. At the same time, you will also have to confirm your account via email.
If you really want to have access to higher withdrawal limits and exclusive access to some features, then you should provide your identity and complete the full KYC data. This is not available to all the countries, this is why you should check the list of countries accepted and supported.
This is all you need in order to start trading with KuCoin. Now you need to deposit funds and you will be ready to buy and sell digital currencies using one of the most popular trading platforms all over the world.
The cryptocurrency market has been growing over the last years. Crypto exchanges are playing an important role in providing better services and solutions to users. In the future, these platforms could be regulated, offer better custody solutions, and provide even better security measures to protect users' funds.
Final Words
At the time of writing, Kucoin is one of the biggest cryptocurrency trading platforms in the world with approximately $112,661,898 in trading volume in 24 hours. Meaning this platform is trusted by millions of traders across the globe that uses this platform on a daily basis. Also, this high trading volume assures that you can sell your digital assets anytime you want.
Finally, despite being hacked in September 2020, no further damage has been done to the functioning of the trading platform. Most funds are already recovered and they also learned some good lessons from this hack. Additionally, being hacked is no exception in this industry where almost any exchange has to deal with this kind of 'bad accidents'. To answer the question 'Is Kucoin Safe for Trading', the answer is yes definitely. Moreover, it is even becoming more safe day by day now.
Disclosure: This post could contain affiliate links. This means I may make a small commission if you make a purchase. This doesn't cost you any more but it does help me to continue publishing cool and actual content about Bitcoin & Crypto – Thank you for your support!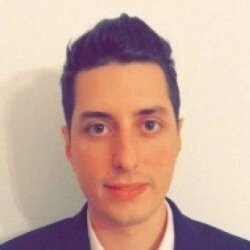 Carlos is an international relations' analyst specializing in cryptocurrencies and blockchain technology. Since 2017, Carlos has written extensively for leading cryptocurrency sites; with over 3,000 articles published.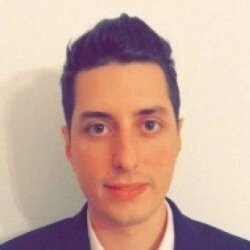 Latest posts by Carlos Terenzi